Mom Care Docs is a group of family physicians providing pregnancy and delivery care to low-risk maternity patients in Edmonton and surrounding areas. We provide prenatal and postnatal care at the Allin Clinic. We deliver babies at the Lois Hole Hospital for Women (Royal Alexandra Hospital).
Our goal is to provide comprehensive care throughout your pregnancy, attend your delivery at the hospital, and provide postpartum care after the delivery of your baby.
We accept self-referrals (call our clinic to make an appointment without a referral from another doctor) and referrals from physicians, clinics, Planned Parenthood and Public Health centres.
Please note that our physicians teach medical students (training to become doctors) and Family Medicine residents (doctors completing their practicum in Family Medicine). These medical students and residents (both men and women) are involved in your care at the clinic and at the hospital.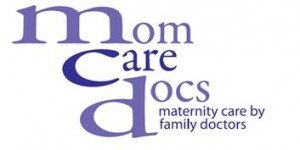 What is Low-Risk Maternity Care?
Low-risk maternity care means that as a patient you do not have any serious pre-existing medical conditions. If you are under the care of a specialist for any medical condition, it is best to ask your specialist if you are considered a low-risk pregnancy.
If you are a physician, please refer to our REFERRAL GUIDE to see if Mom Care Docs is appropriate for your patient. 
We have 14 physicians who rotate working in our clinic Monday to Friday (excluding holidays.) Different doctors work on different days of the week so you have an opportunity to meet all the physicians during the course of your care. Every day of the week, including weekends and holidays, we have a doctor on-call at the Lois Hole Hospital for Women which helps our clinics run on schedule and provides continuity of care for our patients.
Please call us to book an appointment.
If you are unable to attend your scheduled appointment, please cancel as soon as possible.
Mom Care Docs physicians only provide pregnancy and delivery care.
Patients are encouraged to have a family physician to manage other health concerns. The Edmonton Oliver Primary Care Network can help to connect you with a family physician.
Please let us know who you want to care for your baby (your family doctor or pediatrician). We can take care of your baby while you are in hospital if your doctor does not do so. We ask that you take your baby to your family doctor or pediatrician one week after delivery for follow up.
To arrange a tour of the Lois Hole Hospital's labour and delivery area, phone (780) 735-4204.